Best cards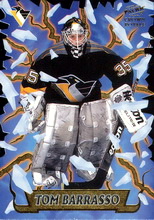 18.04.2020, 07:33:00
Jimmy Andrew
andrewjimmy813@gmail.com
http://l-123hp.com/
If you are looking for setup process instructions you can go to 123.hp/setup page. Here you will get the entire procedure to setup your HP Printer. In case, you fail to do so, then you can choose the second option i.e. the technical expert help. You will have to contact the professionals and ask for help. Well, this is much handy for the users as they will get the instructions directly and they just have to follow it. Thus, try to make sure that you apply accordingly. Furthermore, give the correct details regarding your HP printer to the experts to get accurate solution. The service is available throughout day and night, 24*7.
20.12.2018, 16:27:35
Hoffec
hoffec@seznam.cz
I´ve found my old hockey cards (Kovalenko, Gretzky, Jagr, Recchi, Mogilny, Hall, Hasek,Zubov, Barnes,Sakic,Lidstrom, Bure,Lemieux, Forsberg, Hall, leetch, Kamensky and so on. If is somebody interested send me an email
10.02.2018, 11:12:19
Josef
Dobrý den, mám hokejové sběratelské karty na prodej. Například - Pavel Bure 1994 -95 na pinnacle edice Gamers GR4, Eric Lindros 1994 - 95 parkhurst karta 1 - 6(Hart trophy), Mikael Renberg edice Lamp Lighters - 1994 - 95, Eric Lindros - parkhurst en Edice, Edice CHAMPS 9 - 15karet Roger Johansson(No.2347), Skybox 1995 Shanahan edice Ntense Power. Prodám pro sběratelé kartíček. Kontakt - 608 212 356. Josef(PRAHA)
23.08.2017, 19:54:09
Mike Marchese
nikemikey222005@yahoo.com
Great page and GREAT COLLECTION!! very cool stuff. I live near Pittsburgh and I collect a couple of the same players as you
27.04.2017, 15:23:18
Afectus
afectus@seznam.cz
Krásná sbírka karet, škoda jen, že si člověk na některé kousky nemůže alespoň sáhnout :-D... No, to by jich tu moc nezbylo :-D Držim palce.
13.06.2016, 07:59:07
Jeffrey Levine
jeffrey@levineonline.com
Pens back on top, where they belong, hoisting Lord Stanley's Cup... with Dominik Simon, from Czech Republic, on the roster.
26.02.2016, 03:32:01
mike
m.bowen@hotmail.com
i have a panini limited manufacturers mark 1/1 marc andre fleury 12-13 open to offers
05.06.2015, 19:11:10
nick
hockeystats@live.ca
I have a 2013-14 upper deck artifacts malkin/neal/fleury black tag card 1/1. if anyone is interested email me. serious inquires only!
26.03.2015, 03:20:15
Mark
avsbruins65@yahoo.com
I am really impressed with your website. What did you use to keep track of your collection and to give you that many options for searching?