Best cards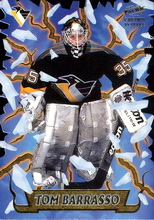 23.08.2017, 21:54:09
Mike Marchese
nikemikey222005@yahoo.com
Great page and GREAT COLLECTION!! very cool stuff. I live near Pittsburgh and I collect a couple of the same players as you
31.07.2017, 08:19:45
Samuel
samueldexter1421@gmail.com
http://kakskachatigrynaandroid.ru
This post is very simple to read and appreciate without leaving any details out. Great work! You completed certain reliable points there. I did a search on the subject and found nearly all persons will agree with your blog.
01.07.2017, 19:32:17
binasa
binasa1988@gmail.com
http://baseoffreethings.com
This is a great web site. Good sparkling user interface and very informative blogs. I will be coming back in a bit, thanks for the great article. I have found it enormously useful.
27.04.2017, 17:23:18
Afectus
afectus@seznam.cz
Krásná sbírka karet, škoda jen, že si člověk na některé kousky nemůže alespoň sáhnout :-D... No, to by jich tu moc nezbylo :-D Držim palce.
13.06.2016, 09:59:07
Jeffrey Levine
jeffrey@levineonline.com
Pens back on top, where they belong, hoisting Lord Stanley's Cup... with Dominik Simon, from Czech Republic, on the roster.