Best cards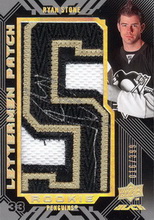 Name:

Karel Sevcik

Job:

Revision techniques electro

E-mail:

info@penguins-hockey-cards.com

Address:

Karel Sevcik
Zlinska 593
763 12, Vizovice
The Czech republic

ICQ:

397-189-318

Skype:

carlos_sevca

PS3:

carlitosek

eBay, aukro:

karel_sevcik1

Phone:

+420 776 312 594

WWW:

www.penguins-hockey-cards.com

Statistics:

Statistics of hockey cards and suvenirs

Photo galery:

picasaweb.google.cz/sevcikkarel68

Hobbies:

Sports (soccer, ice hockey, bicycle, snowboarding, ...), computers, yoga, vegetarian, making photos, travelling, board games.
Hello for all visitors of my website,
if you are also a big fan in collecting of hockey cards, then welcome. I´m very big fan such to cards as to ice-hockey. And how did I get it...? On the first moment, when I was 15, opened my first package and found a card of Jaromir Jagr, I have never forget. That excitement of opening of the package, the joy I found in it - my favourite player. At first I collected all cards, but after watching of final match in Stanley Cup (Pittsburgh - Minnesota in 1991), I decided to collect only Pens. At this moment I have in my collection of hockey cards and souvenirs. My first dream (visit India) came true, so now I wait for second (watch live match of Pens). In case you will find some mistakes or some parts will not show you correctly, please send me email: info@penguins-hockey-cards.com. Thanks.