Best cards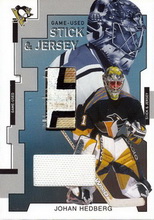 2010-11 Panini Certified Hobby Box

PRODUCT BREAKDOWN:
10 Packs per box, 5 Cards per pack


Look for (1) Autograph Card, (2) Memorabilia Cards, and (1) additional Autograph or Memorabilia Card per box!!

Look for Platinum Hot Boxes that include every base card in either Mirror or Platinum form - Platinum Reds numbered to 999, Mirror Reds to 250, Platinum Blues to 250, Mirror Golds to 25 and Platinum Golds to 25!!!!

Find (1) Mirror Red Parallel (4) other Parallels per box!!

Look for Prospects like P.K. Subban, Nazem Kadri, Zach Hamill and many more, numbered as low as 999!

Autographs of your favorite legends, including Gordie Howe, Phil Esposito, Mario Lemieux, Bobby Hull, Patrick Roy and many, many more!

Discover Rookie Redemptions, exchangeable for the hottest prospects to debut early in the 2010-11 season! Look for Sweet die-cut memorabilia cards, dual-swatch cards and the hot dual-mem, dual-auto cards featuring hobby heroes like Sidney Crosby, Zach Parise and Ryan Miller!


Box Break:

- 1 Autograph - Freshman Signature On-Card (#'d 1199 or less)!
- 2 Memorabilia Cards!
- Every box delivers On-Card auto!
- An additional Auto or Memorabilia Card!
- 1 Mirror Red Parallel!
- 4 additional parallels or inserts!
- 50 super-premium cards per box!

24-12-2010 Hobby box
2010 Certified Mirror Red Freshman Fabric Signatures #189 Taylor Hall /100