Best cards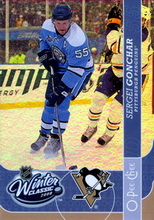 19.08.2011, 11:00:01
Troy Winslow Benson
twbenson@aceweb.com
Hello, Dan Quinn#10, I have your hockey stick, "To Troy, All the Best, Danny Quinn", hope to see you soon. Troy Winslow Benson

Troy Benson
09.07.2011, 13:00:28
Sberatel
Nadherna sbirka!
21.04.2011, 16:09:58
Petr Neč
necak@seznam.cz
http://www.facebook.com/pages/Wayne-Gretzky-sb%C3%ADrka-hokejov%C3 - %BDch-karet/118890998190241 -
- má sbírka hokejových karet Wayne Gretzky, budu rád za jakékoliv ohlasy! :)
16.03.2011, 22:39:37
Lukas
lucas.kopp@seznam.cz
http://ht
Sháním kartičky STADION, Slovenské MARKYZA EUROTEL a Slovekské mini CHALLENGER ENERGY BAR kartičky. Pokud máte. Nábídněte lucas.kopp@seznam.cz
10.02.2011, 17:30:20
Tha Penguin
dontactics@hotmail.com
http://www.sportscardforum.com
Great site, GO PENS!

Check out this RAP Music Video of me displaying some of my Penguins collection! Please comment! Cheers

http://www.youtube.com/watch?v=iDOaaPEFdJE

Have a great day!
19.01.2011, 10:53:56
GFG
flyerscards@gmail.com
Zdravím, mal by som záujem o tieto karty: Private Stock mini Ceman
Finest Renberg, Lindros
BAP blue Ceman
Artifacts Briere/Latendresse. Ponúkam za to: UD 05/06 Shooting stars Recchi, Leclair - jersey + doplatok, ak by si mal záujem o výmenu ( čisto iba predaj ) ozvi sa mi na mail.
02.01.2011, 04:48:47
keith duggan
keithduggan1@hotmail.com
you must have a hundred Ice hockey cards.Are all the teams called Pittsburgh? My Mom likes jello.
Blake