Best cards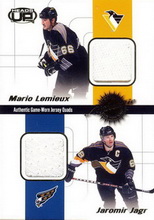 13.02.2019, 19:56:08
SEO Omaha
johndd110@gmail.com
http://seo-omaha.net
I was surfing net and fortunately came across this site and found very interesting stuff here. Its really fun to read. I enjoyed a lot. Thanks for sharing this wonderful information.
11.02.2019, 10:31:38
mm9
e.bohm@zoznam.sk
nádherná zbierka Pens ... ale iné som chcel , nevieš mi zistiť čo je so zberateľom s nickom molda , myslím že je z Havířova , nikto mi nevie povedať čo s ním je , možno ty mi pomôžeš ...
vďaka
10.02.2019, 11:14:50
magzine guest post
saeedkhatri550@gmail.com
http://www.magzinepost.com
Wonderful illustrated information. I thank you about that. No doubt it will be very useful for my future projects. Would like to see some other posts on the same subject!
03.02.2019, 07:46:41
orthopedic surgeon houston
https://www.rearmyourselftexas.com/
Your music is amazing. You have some very talented artists. I wish you the best of success.